Yoga and Functional Fitness in Summer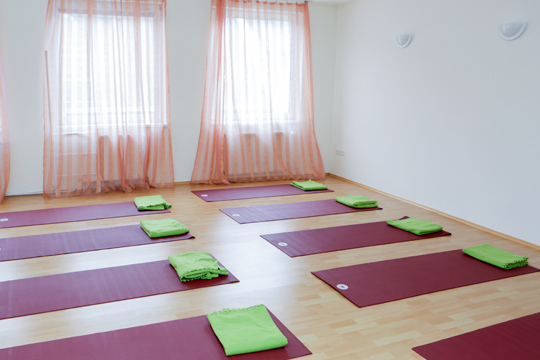 July is here, Summer is here, and your Trimotion team stays here!
We will keep teaching our regular Anusara® Yoga classes, the Fascia Fitness classes and the Functional Movement classes.  Drops in are welcome.
Also our therapist are here, so just contact them to schedule your appointment.
Anusara Yoga classes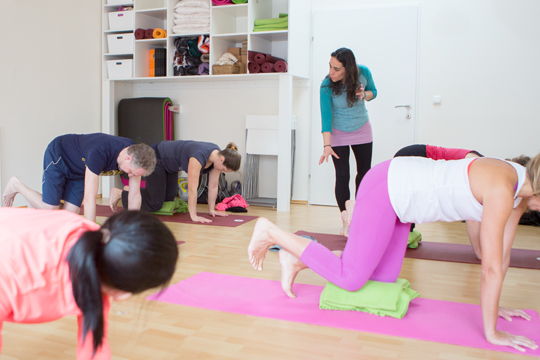 Mondays, Tuesdays, Thursdays and Saturdays 9 – 10:30 am
Wednesdays 19 – 20:30.
Note: No class between July 7th and July 11th. All other classes are normally schedule.
Classes are in English. Drop ins are welcome.
Any questions, please contact Letizzia at 0680/2211266
Fascinating Fit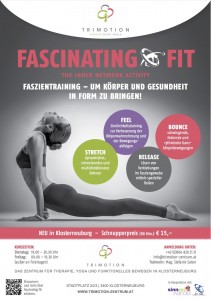 Dienstags 19–20:30 Uhr und
Freitags 9–10:30 Uhr
Schnupper-Preis: 15,- Euro
Fascinating Fit trainiert gezielt die Faszien, sprich das Bindegewebe. Mehr Beweglichkeit, eine trainierte Körpersilhouette und eine verbesserte Körperhaltung sind die positiven Effekte des Trainings. Das Programm ist für alle Altersgruppen, Geschlechter und Fitnesslevels geeignet. Du kannst jederzeit einsteigen. Bitte um Anmeldung unter 0664/8202121 mit Stefanie Salzer.
Functional Body Movement (FBM)
Montags 19–20:30 Uhr
Das einfachste und gleichzeitig effektivste Körpertraining aller Zeiten: Das Erarbeiten und Zusammenhängen von sogenannten FLOWS zu verschiedensten Bewegungsketten beansprucht in hohem funktionellen Ausmaß alle Körperstrukturen und verbessert Körpersinn, Kraft, Beweglichkeit und Herz/Kreislaufsystem.
0699/10683516 mit Oliver Tuchny